Noviomagi Grape juice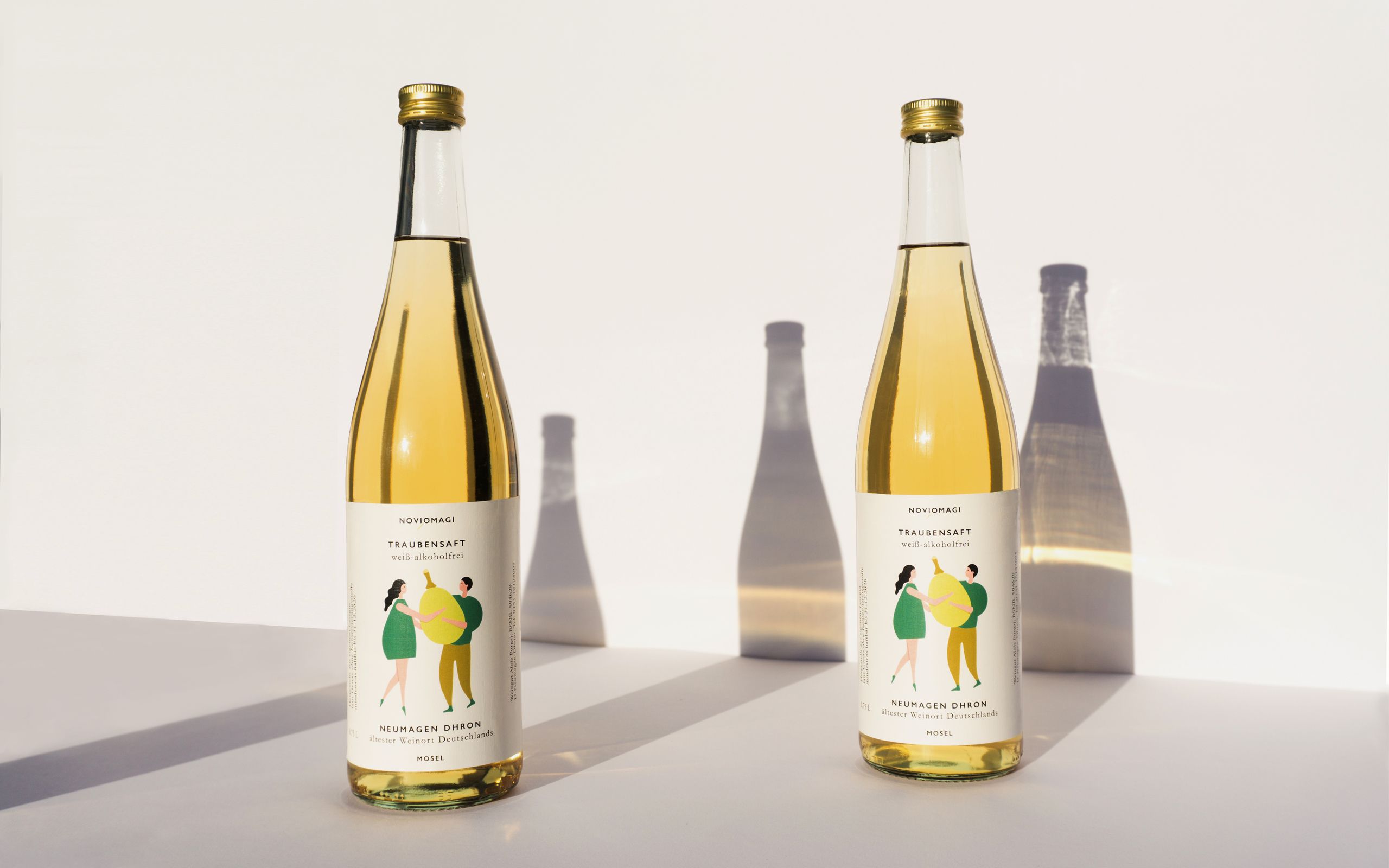 Beverage
Neumagen-Dhron - Germany
Dhron
Label Design, Illustration
The favorable conditions that can be found in the area of Neumagen Dhron, in west of Germany, lead to the authentic, refreshing and crisp taste.
The grape juice from Noviomagi is an alcohol free drink, therefore is suitable for all ages. This is where my inspiration for the label design started from.
The girl and the boy on the illustration represent children, but the same time adults, like the target group of the product itself.